Enrolling your child in a kura Māori will help build on what you and your whānau are already doing at home to support their learning and development. It will provide them with an opportunity to be bilingual – that is, able to speak two languages fluently and naturally.
There are lots of benefits in being bilingual. Research shows that children who are bilingual:
have a strong sense of their own identity
have good thinking skills
have good problem-solving skills
find it easier to learn other languages
are able to appreciate other cultures
are confident and have good self-esteem.
Being bilingual means your child will have better opportunities as an adult both here in Aotearoa New Zealand and overseas – with skills and knowledge to contribute, participate and succeed in both te ao Māori (Māori world) and te ao whānui (global world).
The curriculum delivered in Te Ahureinga o te Aroha aligns with Te Marautanga o Aotearoa. The teaching and learning that occurs in our Rūmaki Reo classes aligns with Ōrākei School Ako model of teaching which draws from a range of deliberate acts of teaching that promote accelerated learning.
Te Ahureinga o te Aroha enjoys a close association with local iwi Ngati Whatua Ōrākei. As this relationship continues to develop, as a school we are investigating ways that we continue to strengthen this relationship by spending regular time learning at the marae. These visits allow us to build close relationships with students from Te Puna Reo and ensure that transition from kohanga to kura are easier.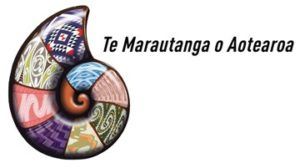 It is Ōrākei School's vision that Te Ahureinga o te Aroha graduates will have a strong sense of what it means to achieve as a Maori student. They will embody the values of their whanau, school, hapu and iwi and be confident connected students. These students will be literate in Te Reo Maori and be seen as leaders in their homes, school and communities.
Our vision for Te Ahureinga o te Aroha is to provide immersion learning for students of all ages. Our development of Rūmaki Reo at Ōrākei School has seen us grow this learning space to now employ three kaiako and in the mid to long term grow the capacity of Te Ahureinga o te Aroha at Ōrākei School to meet the needs of our local and wider community by providing a high quality best practice learning environment where the needs of the whole child are understood respected and nurtured.